The Chairman/Chief Executive Officer of the National Drug Law Enforcement Agency (NDLEA), Rtd. Gen. Muhammad Buba Marwa was appointed by President Muhammadu Buhari GCFR. He took over from Col. Muhammad Mustapha Abdallah rtd who completed his tenure in office.
Muhammad Buba Marwa is a retired Nigerian army officer who served as governor of Borno State, and then Lagos State during the military administrations of Generals Ibrahim Babangida and Late Gen. Sani Abacha.
Birth and Education :
Mohammed Buba Marwa was born on September 9, 1953 in Kaduna, Kaduna State, Nigeria. He hails from Michika L.G.A of Adamawa State. He attended the Nigerian Military School – Zaria and the Nigerian Defense Academy-Kaduna. Later, while in the army, he studied at Pittsburgh University, where he obtained a master's degree in International Relations, and he also obtained a master's degree in Public Administration from Harvard University.
Military Career :
He was commissioned as 2nd lieutenant in the Nigerian Army Reconnaissance Corps before moving to the Armoured Corp. He held various posts in the army, including Brigade Major (23 Armoured Brigade), Aide-de-Camp (ADC) to Chief of Army Staff, Lieutenant-General Theophilus Danjuma, academic registrar of the Nigerian Defense Academy and deputy defense adviser in the Nigerian Embassy in Washington, DC.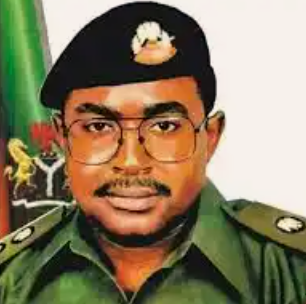 In 1990, he was appointed Governor of Borno State. In 1992, he became the defense adviser to the Nigerian Permanent Mission to the United Nations.
As Lagos State Governor :
From 1996 to 1999 Marwa was Military Governor of Lagos State. During his administration, he implemented programs such as "Operation 250 Roads" which greatly improved motoring conditions in the state. He revamped public health institutions, and ensured that free malaria treatment was available to all.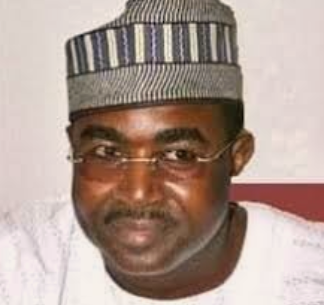 View pictures in App save up to 80% data.
His administration upgraded infrastructure in the poor neighborhoods in Lagos state. He proclaimed an edict to regulate rents, stopping the "Jankara" method of eviction of tenants and ensuring that due process was followed.
Marwa became well respected in Lagos because of "Operation Sweep", a joint police and military venture that helped reduce Lagos state notorious crime rate.
In February 1998, Buba Marwa said on Nigerian state radio and television that unknown persons were again trying to assassinate him, and that he and his entourage had been the target of several bomb attacks starting in 1996. But he said that he would not be intimidated.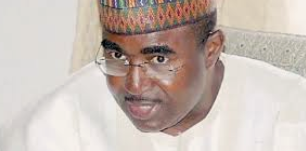 In May 1998, Mohammed Buba Marwa imposed fuel rationing in Lagos State in an attempt to tackle petrol shortages and reduce chronic queuing at petrol stations. In July 1998, Marwa opened a new asphalt plant in Lagos, the largest of its kind in Nigeria.
Later Career :
After retiring from the Nigerian army at the end of his term as Lagos State Governor, Brigadier General Marwa founded the Albarka Airlines and the Buba Marwa Endowment. In September, 2003, Buba Marwa gave up his position of Chairman / Chief Executive Officer of Albarka Airlines. In May 2007, the government of Nigeria withdrew the operating licenses of Albarka Airlines in controversial circumstance, were some says it was for political reasons.
In December 2006, Marwa announced that he would be running in the People's Democratic Party (PDP) primaries to become the party's candidate for Presidential election. His bid was unsuccessful, were he gave his support to Umaru Musa Yar'Adua, who succeeded to become the president.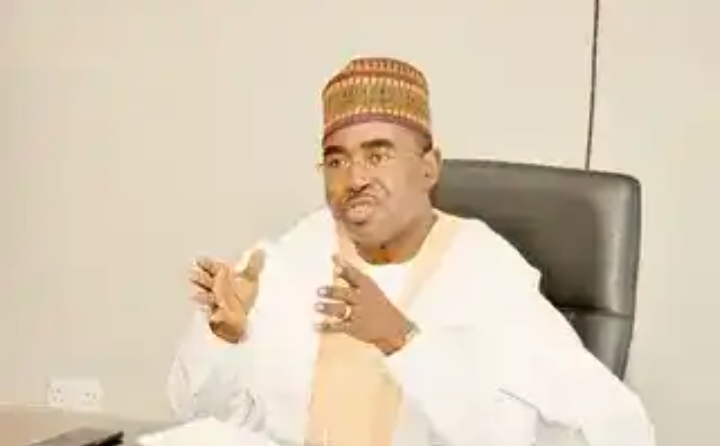 In 2007 he was appointed Nigeria's High Commissioner to the Republic of South Africa. Marwa then in 2011 became the gubernatorial candidate of the Congress for Progressive Change (CPC) in his Adamawa home state against the then incumbent governor, Murtala Nyako. Marwa decamped from APC due to complaints of unfair treatment of his followers after his party CPC merged with ANPP and the ACN, following the decamping of Governor Nyako to the same party.
In June 2015, Marwa returned to the APC with his followers following the swearing in of President Muhammadu Buhari on May 29, 2015.
The new NDLEA boss had worked as Chairman, Presidential Advisory Committee for the Elimination of Drug Abuse (PACEDA) between 2018 and December, 2020, along with others to develop a blueprint on how to end drug abuse in Nigeria.
Marwa was once military attaché, Nigerian Embassy, Washington DC, USA, and defence attaché, United Nations, New York, as well as former ambassador to South Africa and the Kingdoms of Lesotho and Swaziland, as reported by the Daily Trust.